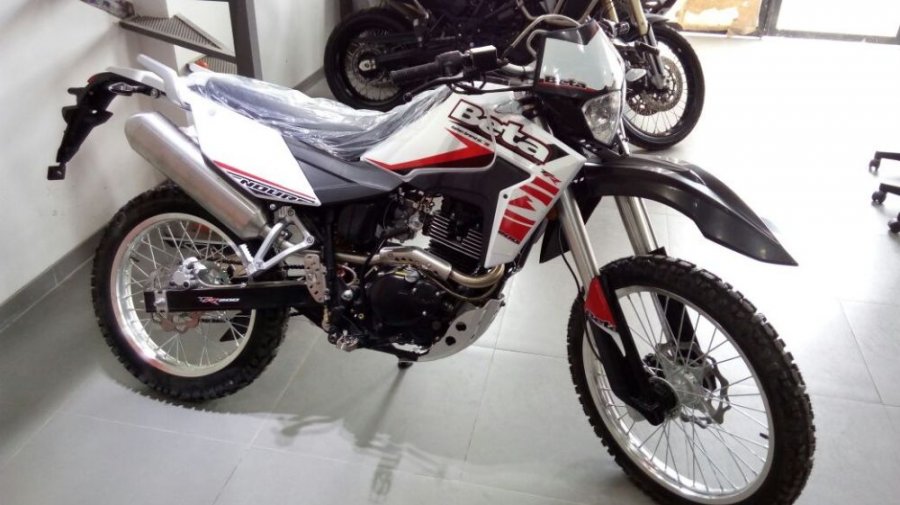 Only four more sleeps! On Saturday I will be boarding a plane bound for Buenos Aires. I will arrive on Sunday and on Monday I will board a flight to Rio Gallegos where our motorcycle adventure begins. The motorcycles that we will be riding are the "Beta TR 2.0", a dual purpose, 200cc, air-cooled, four-stroke. Beta is an Italian manufacturer of top quality motorcycles and I can vouch for their quality, I own one. The TR 2.0 is manufactured in Argentina and they are built for that market. We cannot get them here in North America.
I am going to start this post by congratulating everybody who contributed. Together we have purchased a motorcycle that will be used to help a park ranger protect one of the world's most incredible places. Kudos for helping this great cause.
Thank you!
Dave O'Malley,
Bernie Cox,
Suzi Prokopchuk,
Bob Gosselin,
Sharon Baird,
Tasha Bridgen,
Peter Johnston,
Ron Roseland-Barnes,
Sidney Omelon,
Jeroen Pinto,
Kurt Turchan,
Greg Williams,
Nancy Rattle,
Ken Wood,
Patrick J Timmins,
Chris Hadfield,
Cathy Cox Neill,
Gordon Martin,
MaryAnn Harris,
Charles de Lint,
Claude Roy,
Joan Armstrong,
Sue Warren,
Janeen Wagemans,
Mike Ruddick,
Marty Cox,
Seppo Osala,
André Laviolette,
Glenda Hadley,
Herb McLeod,
Ian Coristine,
Dan O'Connell,
Andrea Taylor,
Sharon Pero,
Lee Hanrahan,
Susan Smith,
Marceli Wein,
Don Peddle,
Linda Punstel,
Glen Niederhauser,
PxlWorks,
Heather Bromberg,
Kevin O'Kelly,
Pat Cox,
John Atkinson,
Kevin Higgins,
Grant Hooker,
Anne Gafiuk,
Todd Lemieux,
Paul Kissmann,
Chris Weidmark,
Gordon Simmons,
Janet LeBlanc,
Richard Hofer,
Heather Thomson,
Doug Little,
Allen Granum,
John Ruddy,
Mark Baskin,
Hickory Wind Productions,
Glen Milne,
Karl Kjarsgaard,
Gerry Arial,
Andrea Petersen,
Doug Casey,
David Millar,
Jim Cox,
Pascal Lyon,
Guy French,
Norm Payne,
Mark Rogers,
Galbraith and Associates,
Laurens Wit,
Christine Andrus,
Korrey Foisey,
Richard Davis,
Amir Agha-razi,
Barry Robillard,
Rob Kern,
Jack Duggan,
Janice Williams,
Gord Colton,
Chris Hill,
Graham Findlay,
Claude Roy,
Joan Armstrong,
John Telfer,
Jess Dare,
Joel Jacques.
My own contribution became far more than anticipated. I have devoted at least a hundred hours of time to this cause and along with buying airfare, I have also contributed a sizable amount of cash. I am very proud of myself for seeing it through. It has been a lot of work but it has also been rewarding. The biggest reward is just a couple weeks away when I get to hand over the keys of your motorcycle to a deserving park ranger in the Patagonia.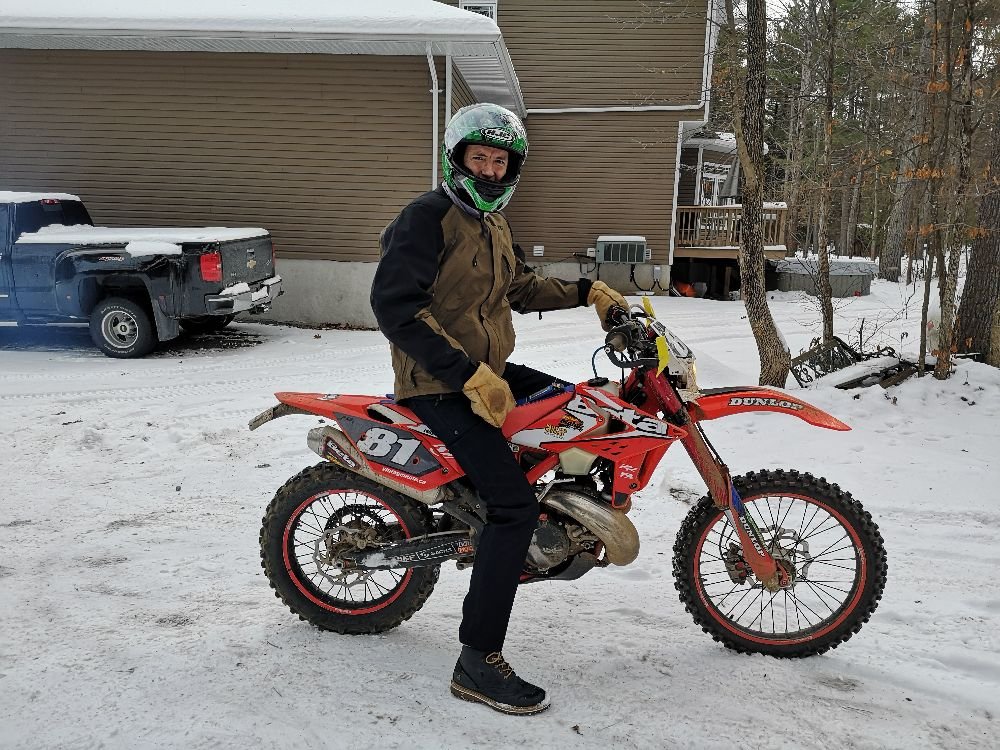 Me, on my own Beta testing out the gear that I will be wearing.
The biggest expense for me goes beyond the rally itself, I had to outfit myself with some gear. This rally will be a departure from the kind of riding I normally engage in. I have never strayed too far from the motocross track for most of my motorcycle life and in recent years I have been active in trail riding as well. I use the same riding gear for both disciplines of riding and my gear is inadequate, I had to buy everything from underwear and socks to rainproof armored outerwear.
About 15 years ago I bought some slightly used gear from my friend Johnny Grant. He was selling it because he moved from Suzuki to Yamaha and he got new colour matched gear with the bike. Me, having just purchased a Yamaha, decided his Suzuki colours were just fine and I have been riding with that gear- much to Johnny's amusement- ever since. I did eventually buy a bike to match the gear.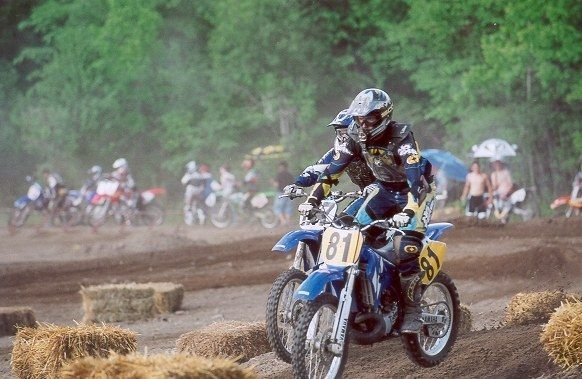 Me, circa 2003 riding my new Yamaha with used gear. Pants and Jersey from Johnny Grant, a helmet from Kevin Tyler, boots from my brother Pat and a few other bits that I bought new.
Two or three years after this photo was taken I got out of motocross for a spell. I was in need of new boots and too cheap to buy new ones. I was also lacking my usual moto enthusiasm, so I went to the springtime swap meet, put a for sale sign on the bike and went looking for a deal on boots. Whatever happened first... I got an offer on the bike within 15 minutes and didn't find boots so I sold my Yamaha motorcycle and a few days later I bought a Yamaha guitar.
Rally for Rangers Patagonia is going to be more like adventure riding so proper gear is going to be essential. We are sponsored by Klim and Moto-Skiveez so I was able to take advantage of some excellent discounts. I stopped by Ottawa Goodtime Center to try on some Klim gear so see what size I needed to order and also to support a local business. I bought some Rev'it riding pants and Exustar boots.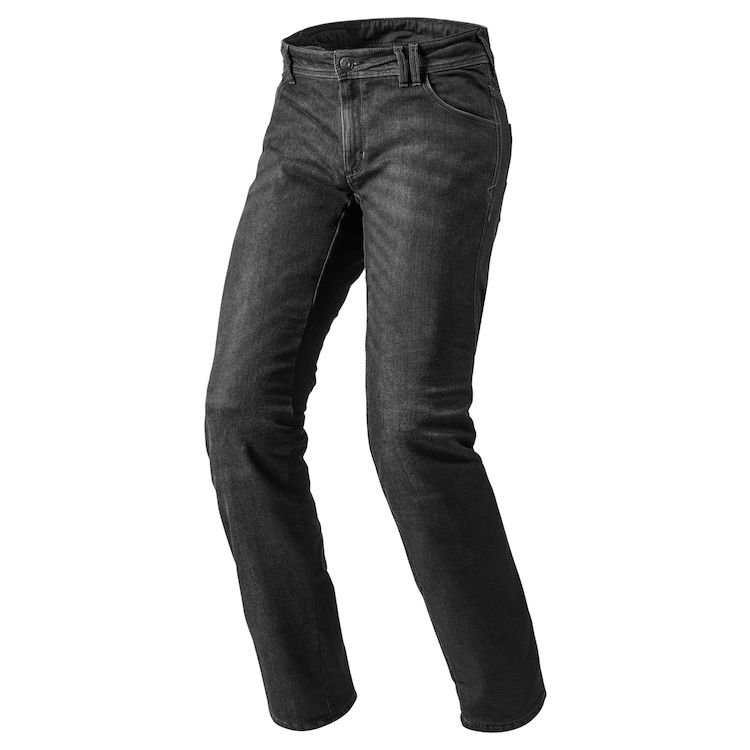 Rev'it Orlando H20 pants. They look like jeans but are waterproof, windproof, padded and abrasion resistent.
I usually wear motocross boots so this will be a departure. They should be perfect for the kind of riding we will be doing.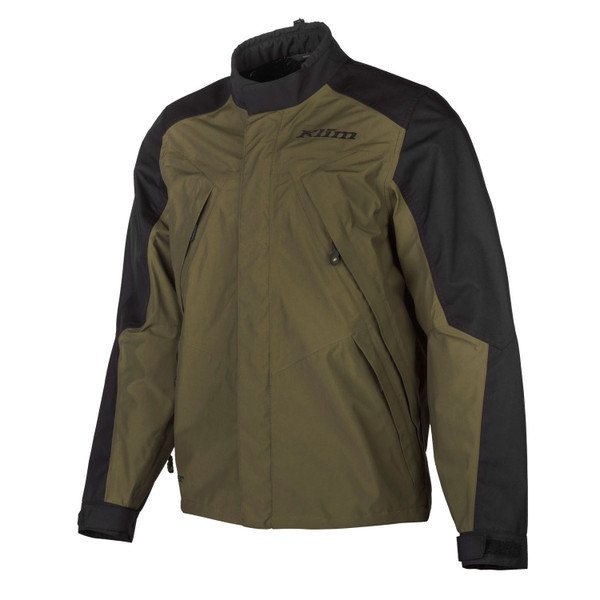 Klim Traverse jacket. This is a waterproof riding jacket. It did not come with the padding, I had to order that separately.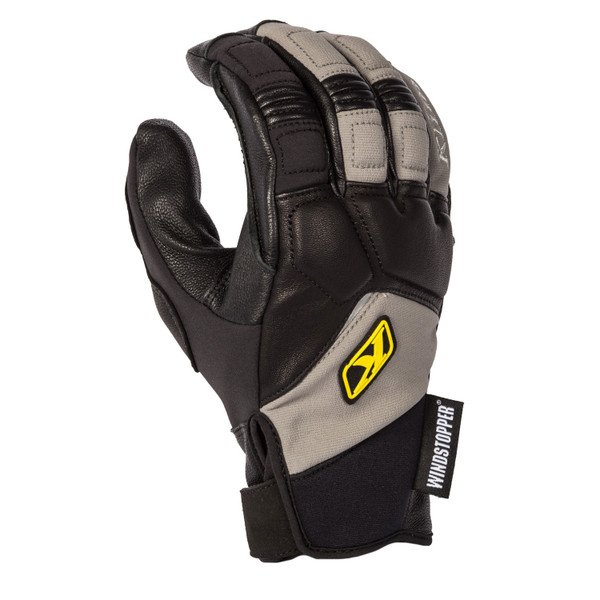 Klim gloves which I will wear on the warmer days. Cooler days I will wear mitts.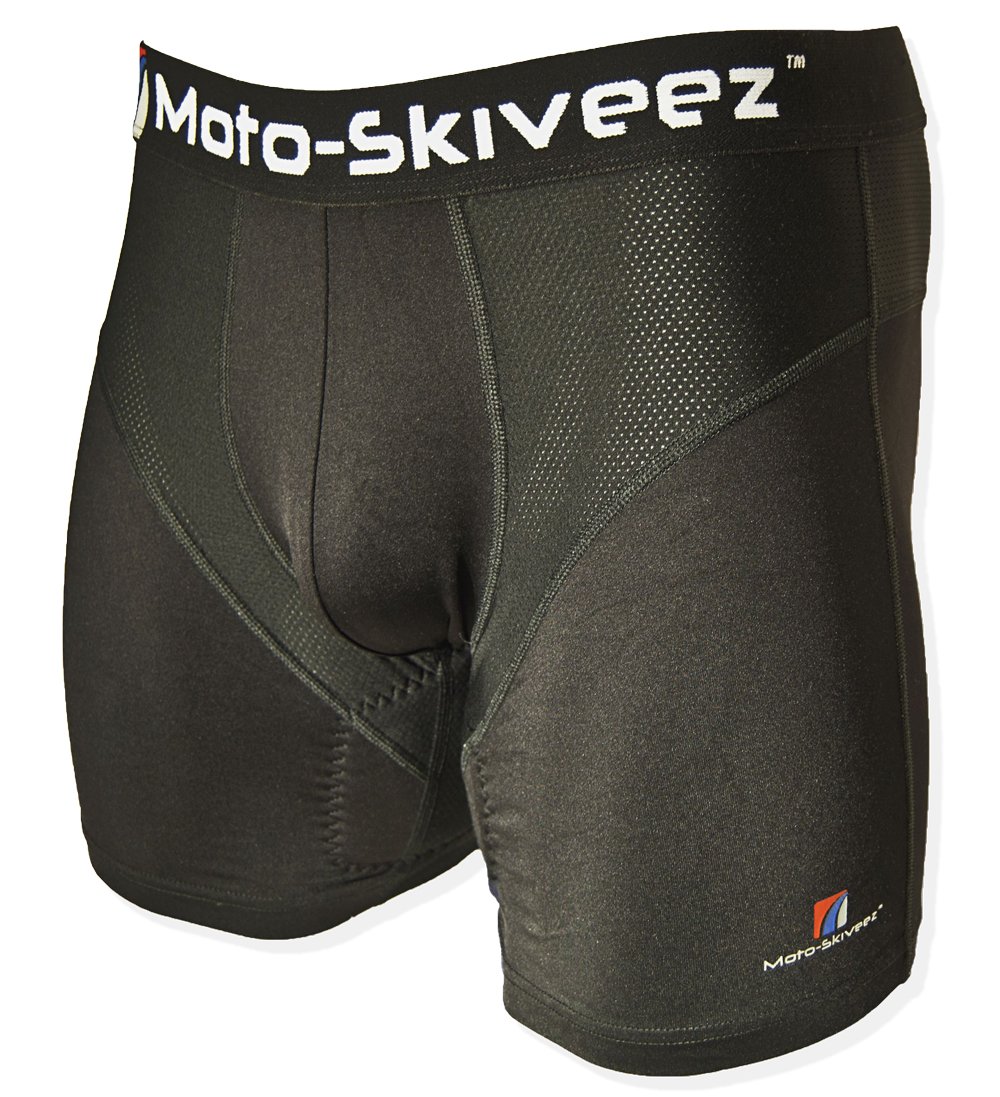 Moto-Skiveez padded underwear. I have been told that these are a must for the long days.
I also bought armor, base layer bottoms, mid-layer jacket, gaitors and a few other necessities. I am also bringing the hand-guards from my own Beta and a cellphone handlebar mount with USB charger.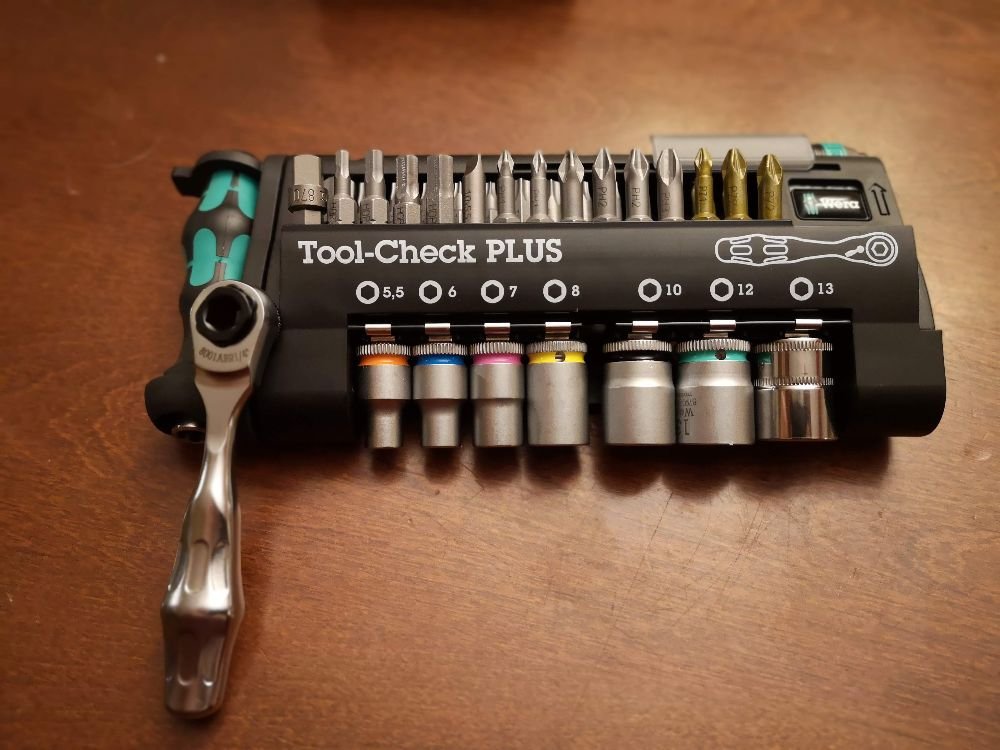 Wera tool kit. This German-made toolkit is a work of art. I call it toolery as in tool jewelry. I will not need this on the ride as we do have a support vehicle but I do plan to give this as a personal gift to the park ranger that receives your bike.
While riding in Patagonia, we will be staying in motels along the way. I anticipate that we will have WiFi during these stops and I will be blogging as often as possible, hopefully daily. My blog posts will be simple for the most part, I will post pictures and some GPS tracks as well provided my technology doesn't let me down.
If you would like to be notified of updates, please leave your name and email address below. I am not selling anything, sharing data nor asking for donations. I would feel honored for you to follow my posts and would consider it your contribution.
---