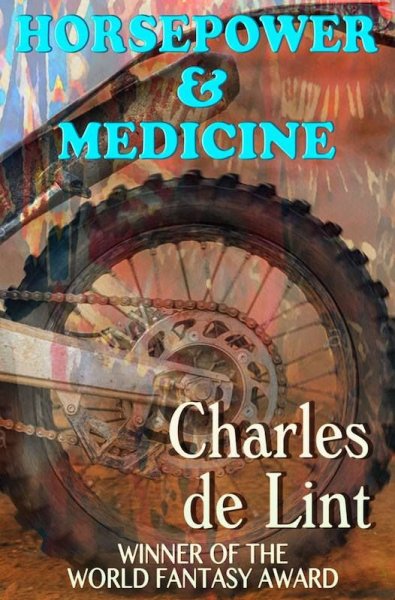 When I turned 40, I finally put some effort into learning to play guitar. A year or two later I sold my Yamaha motorcycle and bought a Yamaha Guitar. I didn't stop riding dirt-bikes, I just reduced my seat-time. I did manage to learn to play guitar well enough to have fun around a campfire and it also led me to discover the ukulele. What I like most about the ukulele is that it opened up new social channels for me and I made some great new friends who like to play instruments and sing songs.
At the Bytown Ukulele Group, one of my favourite things is the open-mic. I frequently go up and sing a song in this safe and non-judgmental environment and I especially like to watch the others that also have the inclination to perform. That is where I first met Charles de Lint. He played a song called "the Lonesome Death of Ukulele Ike". On the way out that night I commended him on his perfect rendition and that has led to a lasting friendship that goes beyond just music. Charles and his wife MaryAnn have become some of our favourite people. They are creative, talented, wise, compassionate and generous people and I am lucky to call them friends.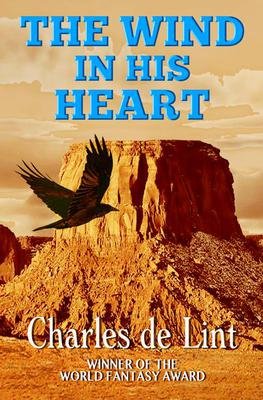 De Lint's first adult fantasy novel in 8 years weaves a rich tapestry of story with classic CdL elegance. Get it now.
When I mentioned to Charles and MaryAnn about my fundraising effort to raise money for Rally for Rangers, they donated generously, right away. Charles had just finished releasing his long awaited novel "The Wind in his Heart" and talk of my motorcycle adventures, past and yet to come, spawned an idea which resulted in a new story that was in the same setting as the Wind in his Heart.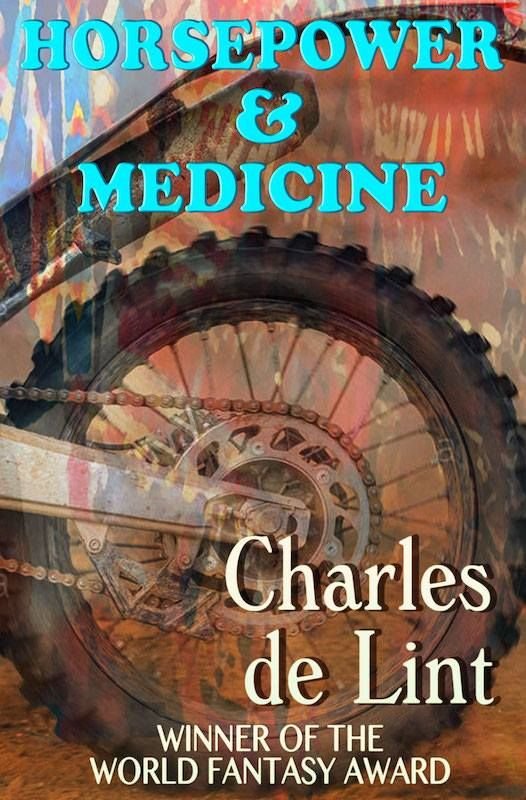 Horsepower and Medicine is available here. Don't you just love the cover? MaryAnn has out-done herself!
Yirah Green has been working in a hidden arroyo on the Kikimi rez, secretly rebuilding an old dirt bike that belonged to her late Uncle Jimmy. Her best friend, Santana Corn Eyes, knows about the project, as does a ghost who visits her, silently urging her on. Yirah says the spirit is that of her departed uncle, but Santana is worried. Why would a ghost be crossing over to this world? Maybe it's not such a good idea to get a a dead man's motorbike running again. And if Yirah does succeed, will she be patient enough to learn how to safely handle it? Set in the Painted Hills near Santo del Vado Viejo, this original short story is loosely connected to de Lint's acclaimed novel, The Wind in His Heart. "One of the most original fantasy writers currently working."—Booklist "Charles de Lint is the modern master of urban fantasy. Folktale, myth, fairy tale, dreams, urban legend—all of it adds up to pure magic in de Lint's vivid, original world. No one does it better."—Alice Hoffman "De Lint creates an entirely organic mythology that seems as real as the folklore from which it draws."—Publishers Weekly, starred review "De Lint is a romantic; he believes in the great things, faith, hope, and charity (especially if love is included in that last), but he also believes in the power of magic—or at least the magic of fiction—to open our eyes to a larger world."—Edmonton Journal "It's hard not to feel encouraged to be a better person after reading a book by Ottawa's Charles de Lint."—Halifax Chronicle Herald "If Ottawa-area author Charles de Lint didn't create the contemporary fantasy, he certainly defined it. …writer-musician-artist-folklorist de Lint has lifted our accepted reality and tipped it just enough sideways to show the possibilities that lie beneath the surface… Unlike most fantasy writers who deal with battles between ultimate good and evil, de Lint concentrates on smaller, very personal conflicts. Perhaps this is what makes him accessible to the non-fantasy audience as well as the hard-core fans. Perhaps it's just damned fine writing." —Quill & Quire "In de Lint's capable hands, modern fantasy becomes something other than escapism. It becomes folk song, the stuff of urban myth." ―The Phoenix Gazette
Charles is not only a writer, he is also a singer, songwriter, multi-instrumentalist who has recorded one of my favourite albums "Old Blue Truck". Here is a track:
MaryAnn can be seen and heard in this video. They make such great art together.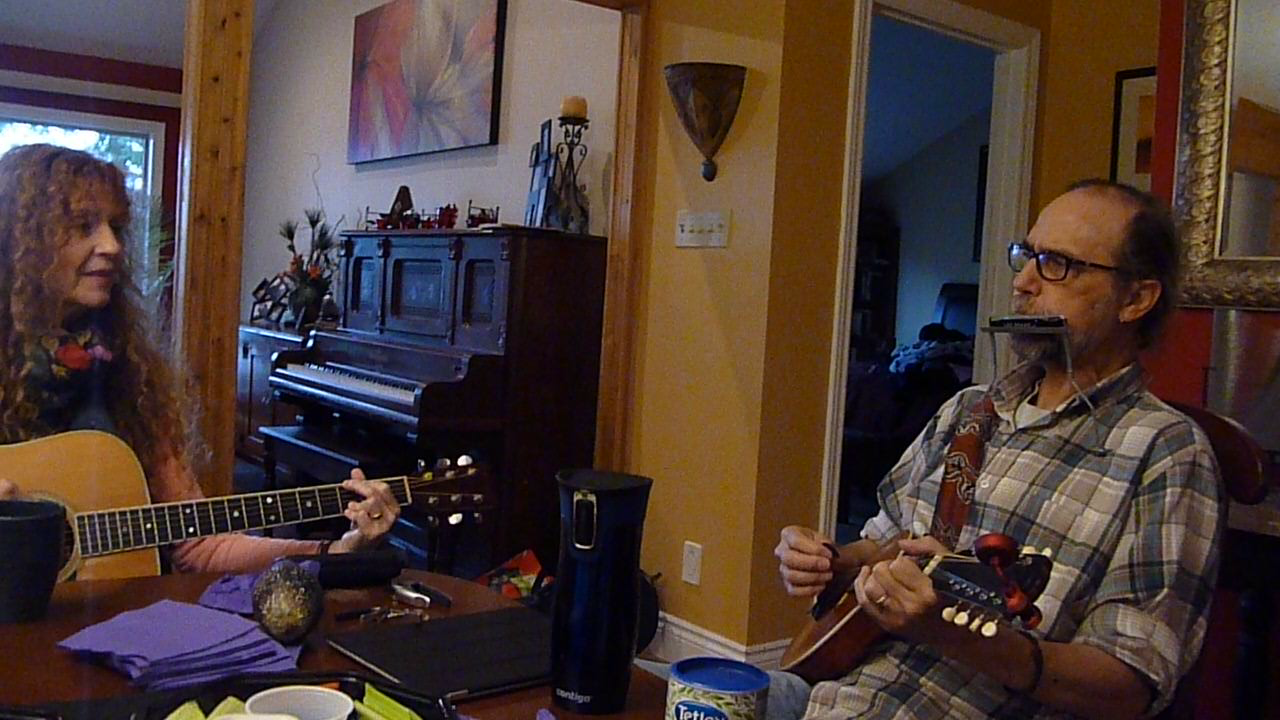 Charles and MaryAnn in my dining room.
Charles and I at the BUG open-mic singing a song we wrote together.
I even have a dedication in this new novella which is a great honour and I am mentioned in the afterward. To read what Charles says about me, you will have to buy the book. But that is not why you should buy this book, buy it because it is a great story written with heart, wisdom and compassion.
---